As many of you may already be aware, May is known as Sexual Violence Prevention month. In order to show our support and inform others on this topic, we spoke with Erin Crickett, Public Education Coordinator at SACHA.
SACHA (Sexual Assault Centre Hamilton Area) is a feminist, non-profit, community-based organization of women that is guided by anti-racist and anti-oppressive values. They envision a world free of violence and oppression, and in-turn, offer a variety of support services to the public. If you have experienced any sort of sexual violence at any time in your life, SACHA can help. Their services are free and range from counselling and advocacy, a 24-hour support line, public education, and much more.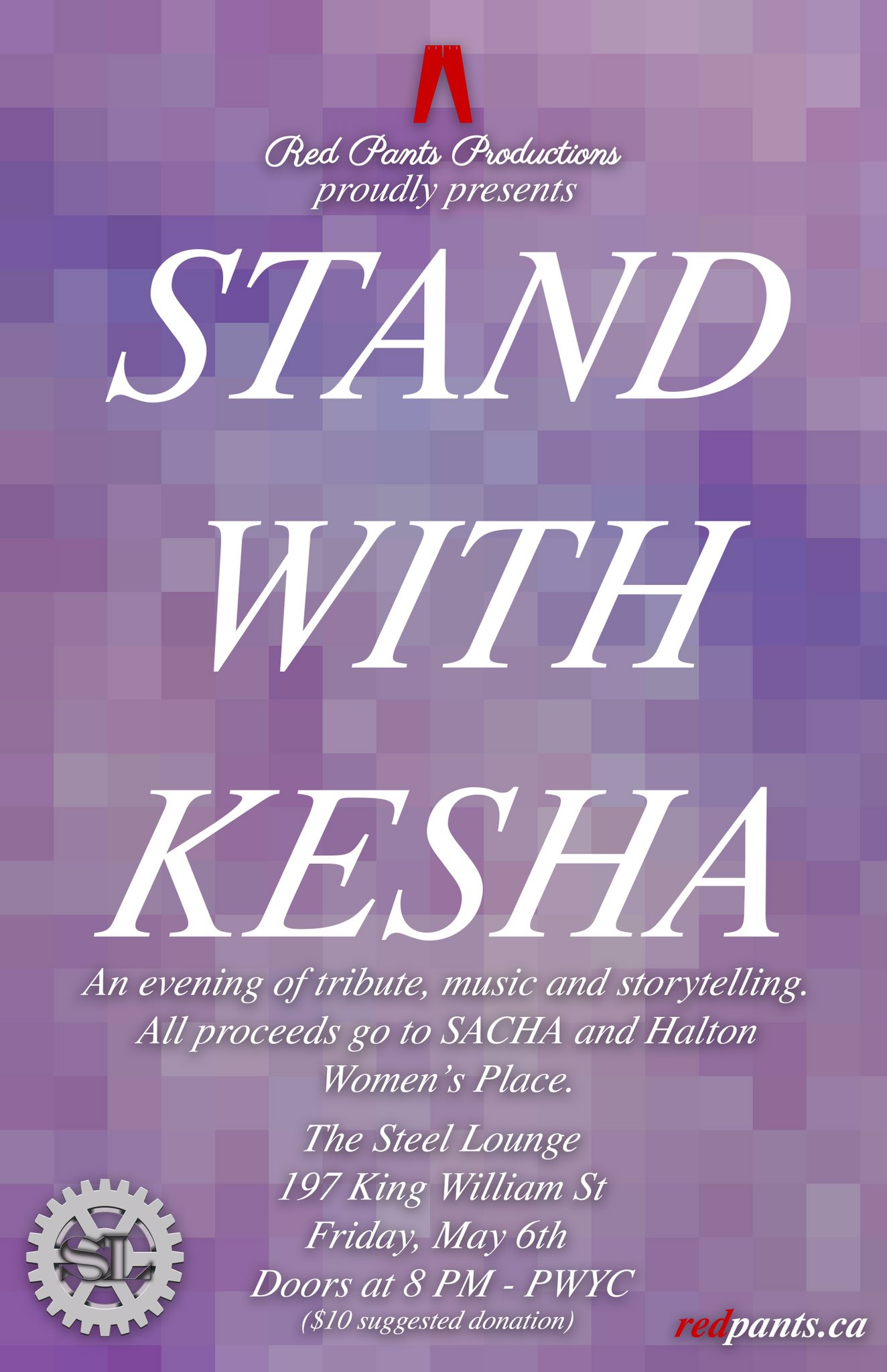 Adam Bryan (Red Pants Productions) is organizing the #STANDWITHKESHA event, which will act as a fundraiser for SACHA and the Halton Women's Place. Ke$ha is a world renowned pop-star, with big hits including Tik-Tok  and We R Who We R . In 2014, she came forward about experiencing abuse with her record producer, Dr. Luke and in 2016, a judge ruled against her case upon her abuser. In order to show support and raise awareness about this issue, #STANDWITHKESHA will be a night full of Ke$ha's music, poetry, purple, and glitter!
The event is happening TONIGHT (May 6th, 2016), beginning at 8:00pm at the Steel Lounge in Hamilton (197 King William Street).  Tickets will be available at the door, with a suggested minimum $10 donation.
Erin spoke with Mark a little more about this event, what the goals of SACHA are, and the various ways in which individuals can be supported. Be sure to listen to the interview below and always remember that if you have experienced sexual violence at any time in your life, you can reach SACHA's 24-hour support line at: (905)-525-4162.